Any good marketer knows that it's all about grabbing people's attention- and one of the best ways to do this is through humor. We love the idea of using humor in a yard sale or garage sale sign to get more foot traffic. Below you'll see a few of our favorite funny yard sale sign examples.
Examples of Funny Yard Sale Signs
Our examples aren't necessarily printable but you can definitely get some good ideas. Grab a yellow posterboard and a marker and have at it!
[1] Signs that blame the current (or former) significant other
Sometimes it's the truth and sometimes it's just a joke, either way we like the 'blame the significant other approach'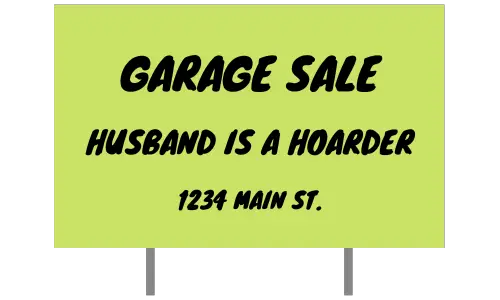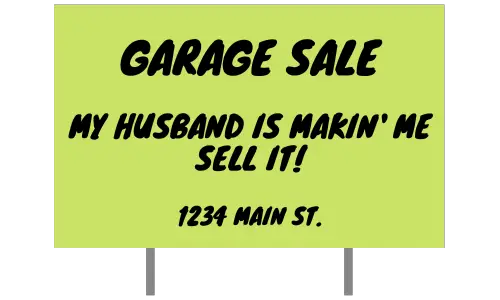 Just get married and need a funny yard sale sign to get rid of some things? Here's our favorite in that very specific instance. Feel free to get creative though! If you truly are having a sale because of a certain life event, try injecting some humor into the why behind the sale.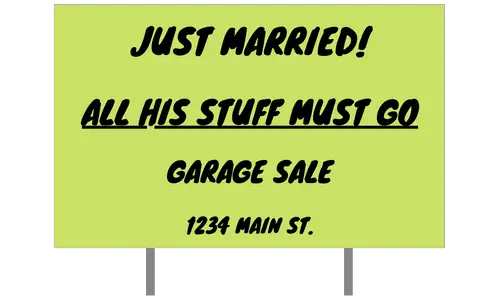 However, we suppose it could also work in the instance of a divorce… People always ask us what to sell at a garage sale. Some people prefer to sell other people's things: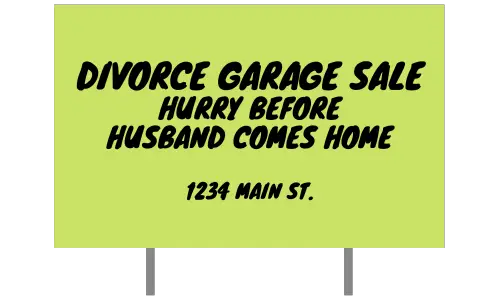 [2] Pop Culture References
Another funny garage sale sign style is the pop culture approach. Be careful going TOO obscure, but generally it's pretty harmless and could be relatable and funny.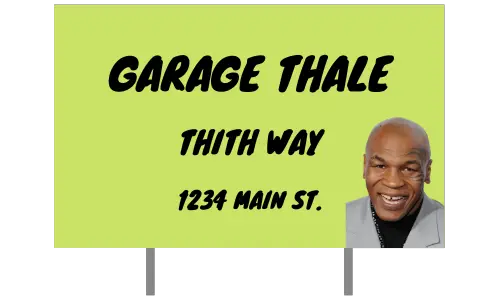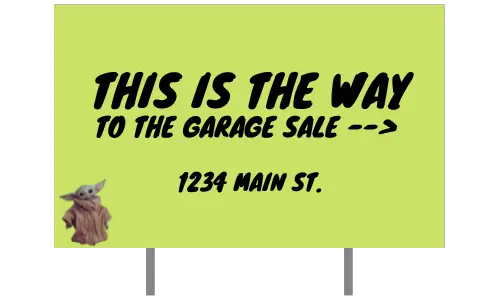 [3] General Humor
Because we ran out of categories… Sometimes a sign is just plain funny, here's some of our favorites you can use at your next yard sale.
Our junk could be YOUR junk! Here's a good general one you can use. Feel free to substitute "junk" for whatever word you like, we've seen it all!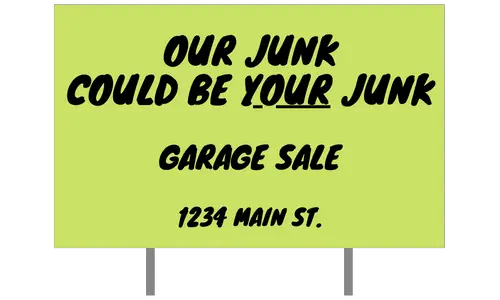 Keeping with the junk theme here's another good one we saw once: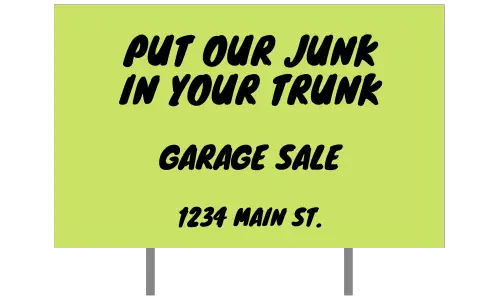 [4] Memes
Creating a funny yard sale sign with a meme can be a good idea. Be careful though because memes tend to be topical and can get outdated quickly. If you want some examples of funny garage sale signs that use memes, give these a shot: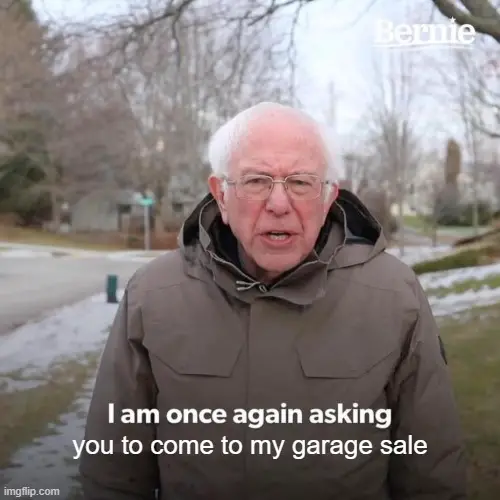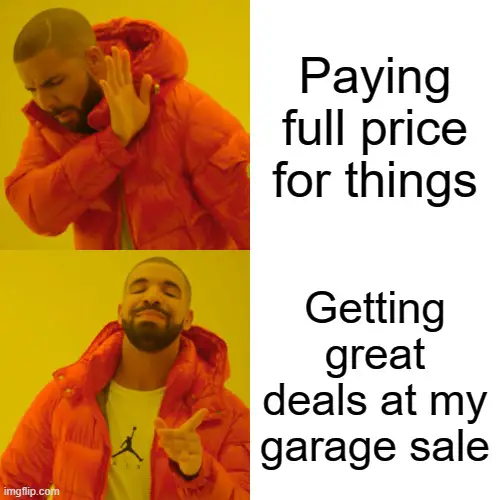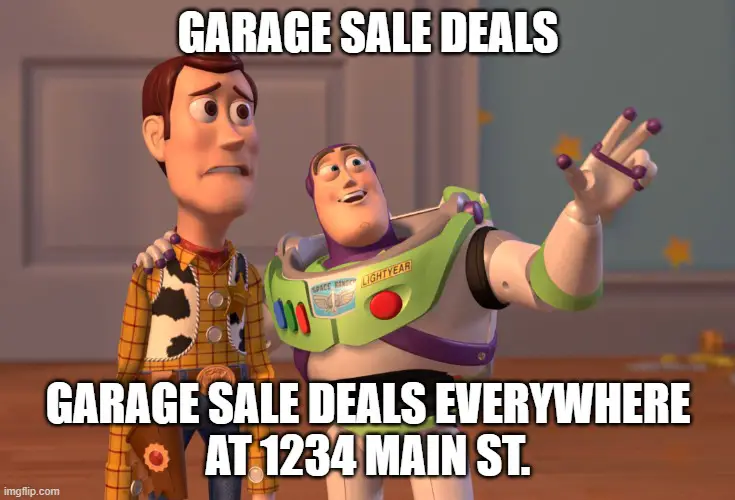 You get the idea. This one requires a nice printer, or a quick trip to Kinkos or some place that would print a big sign. Maybe try using a few different formats and sprinkling your signs around the area to generate some buzz.
We haven't seen a ton of these but when done right can be quite effective.
Conclusion
If you want to sell more stuff, you need an eye catching garage sale sign. We've heard from many people who have used these funny yard sale signs above and had great success. There's nothing better than having people stop by and tell you "I saw the sign and though it was really funny so I had to stop by!".
If you're looking to mix it up at your next garage sale, give some humor a try!